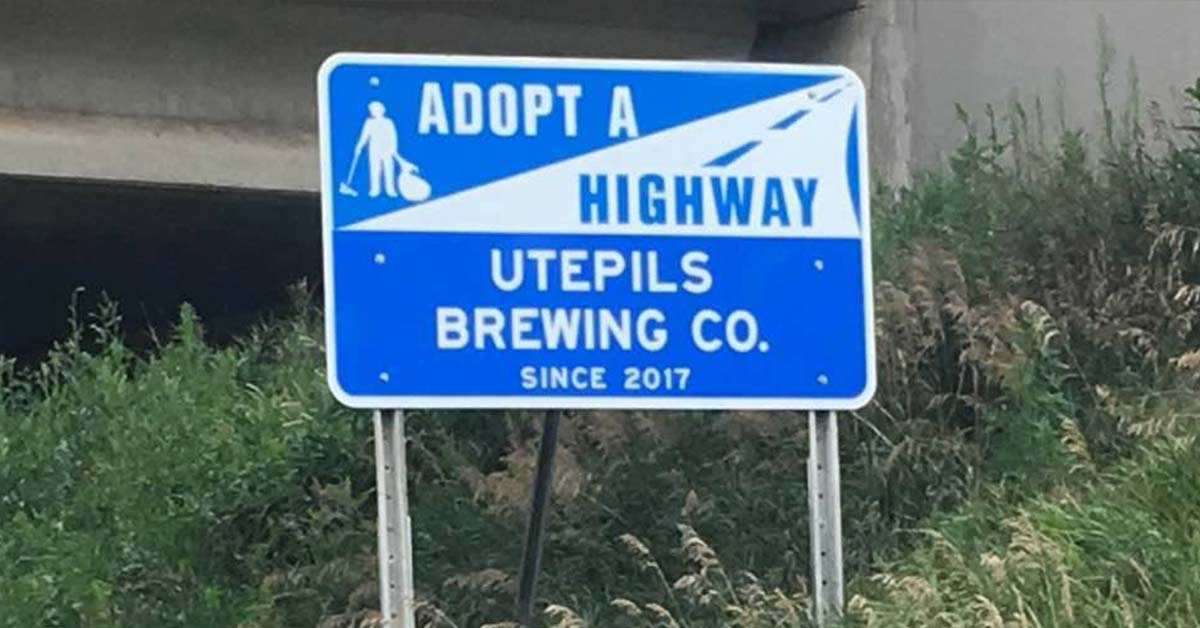 Utepils Social Aid and Pleaure Club strikes again!
We're continuing to do good things and have adopted a portion of highway 169 - Have you seen our sign?!
Come help us clean up our part of the highway and come back to Utepils for beer! At least the first one is on us.
We'll start at Utepils in the morning to watch a quick safety video together at 7:45am (think coffee 🙂 )
Then we'll venture out together- carpooling to our site and get our cleaning on!
After we're done, we'll head back to Utepils for a beer - one on us to get you started.
** Please RSVP at the link below:
https://docs.google.com/forms/d/e/1FAIpQLScBE_1tkkBrMwqfy9mxqTApxWMHSUVvmNgudKnObkR3ImI0Tw/viewform?usp=sf_link