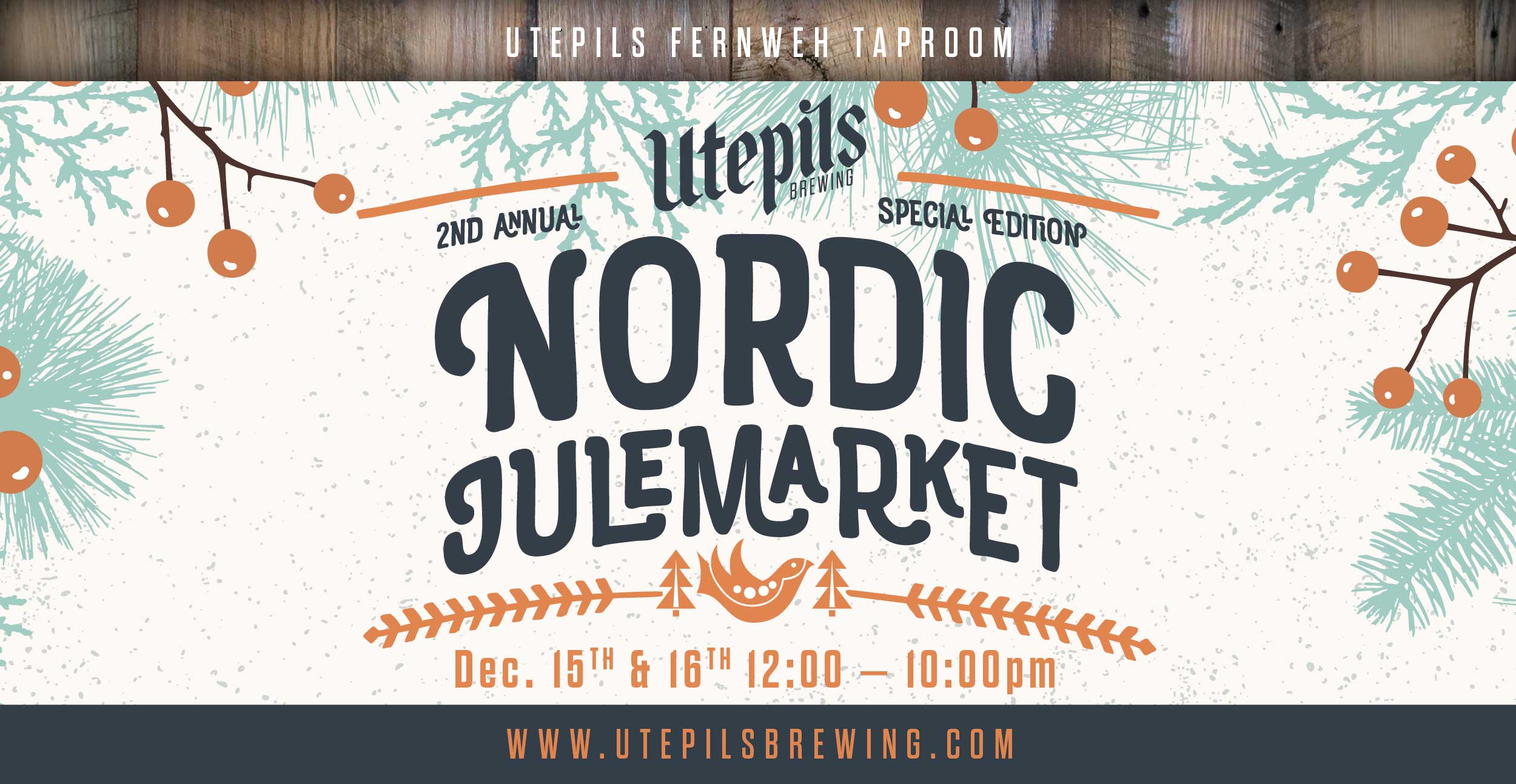 The 2nd Annual Nordic Julemarket
Brought to you locally in the Twin Cities, this unique holiday market has a cultural emphasis with its inspiration taking root in Christmas traditions from the five Nordic Countries: Denmark, Finland, Iceland, Norway and Sweden. Nordic Julemarket encourages people of all ages and communities to attend and, as proven by the great attendance last year, it is sure to be great fun for the whole family!
Come be a part of the festivities! There will be nearly 30 local artisans and shop-owners to help you complete your holiday shopping, plus traditional folk-dancing and live-music performances, food-trucks, and wintry-weather* socializing - all while enjoying some locally crafted Nordic-inspired beer made by our hosts: Utepils Brewing Company!
Perhaps best of all, NORDIC JULEMARKET IS A FREE EVENT!
We are so excited to co-host this awesome event with our friends and fellow Scandinavian enthusiasts at Utepils Brewing Company in Minneapolis.
Please visit our website for more information!
www.nordicjulemarket.com