We can't always explain what makes our Beer, Taproom and Beer Garden so special.
They are simply indescribably good.
We hope you get a chance to visit soon and experience them for yourself!
https://youtu.be/YujZRDwpb2E
*Thanks to @melaniefeatherstone for the awesome video*
Sean Gray created some amazing artwork for our beer! He captured our motto that good brewing starts with honoring the traditions of brewers who have gone before us. Our beer is brewed using the highest quality water from the historic Glenwood Inglewood wells to produce beer that is classic yet uniquely distinct. Using tried and true brewing practices, we seek to create a new tradition in the Twin Cities that brings friends and families together to share time and beer with one another.
[one_half_first]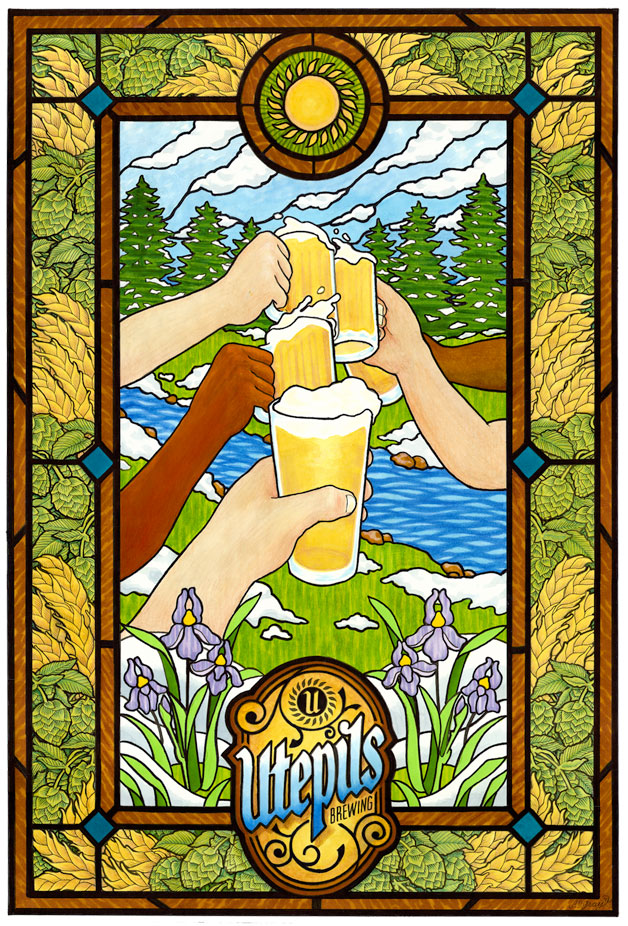 [/one_half_first]
[one_half_last]

PILS
CZECH STYLE PILSNER
The Beer
Utepils is a Norwegian word that describes the anticipation for the first beer enjoyed in the sunshine with friends after a long, cold winter. We know a thing or two about Utepils in Minnesota, and we can't think of a better way to celebrate sunshine than with our flagship beer, Utepils Pils. It's brewed with Czech-grown barley and hops; fermented with a Czech lager yeast strain.
The Picture
Sean captured an Utepils moment with five friends raising a glass of delicious pilsner. The stained glass frame features a mix of hops and barley, the core ingredients of beer. The rushing creek and green grass are a nod to our biergarten, and the Siberian iris is always one of the first flowers to bloom in spring. Sunshine. Friends. Beer. Is there anything better?
[/one_half_last]
The Line Media just released a list of the top redevelopment projects taking place in Minneapolis and St. Paul this year and our craft brewery came in at #2! Utepils Brewing is leading the redevelopment of the site of the old Glenwood Inglewood Water Company and joining the trend of hip businesses and cutting-edge architecture that is transforming Glenwood Ave.
Click Here to Read the Entire Article!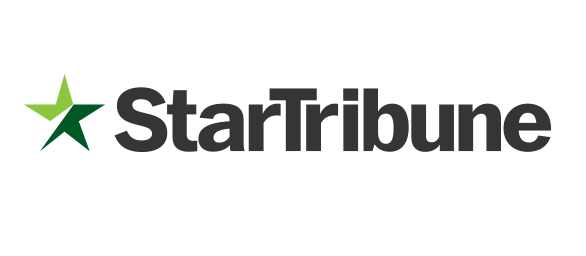 Following the announcement of our re-branding to Utepils Brewing on November 20th, the Star Tribune ran a great article explaining the reasoning behind the change and the steps going forward for our craft brewery.
Well folks, the ink just finished drying on the lease, the keys to the front door have been cut, and nearly all of the lights are working. Even though the bathroom needs a little cleaning, we couldn't be more excited about finally having a place to officially call home! What began as an idea friends in a pub, has gained quite a few more believers and this is just another milestone in making our dream of starting a brewery in Minneapolis come true. (more…)