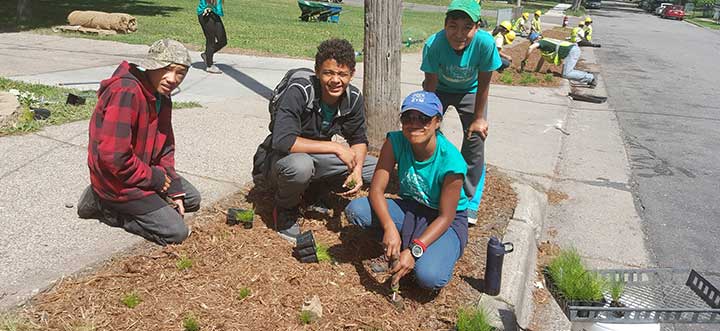 Utepils Brewing's Social Aid and Pleasure Club is looking for volunteers to come do some good works, then come back to the brewery for a beer and a thank you.
Metro Blooms needs helping hands to plant gardens along the streets of the Harrison neighborhood. Two hours of gardening and then we enjoy delicous (1st one free) beer in AC comfort.
Meet at Utepils Brewing Co at 5:45pm- Metro Blooms staff will give a quick introduction to the program and what we'll be doing and then we'll walk over to the planting sites from Utepils. They will split us into groups to plant the beds but all are in our neighborhood.
Volunteers should bring their own garden gloves and trowels if possible- and also a water bottle and anything they feel they will need to be working for 2 hours outside.
Please sign up here