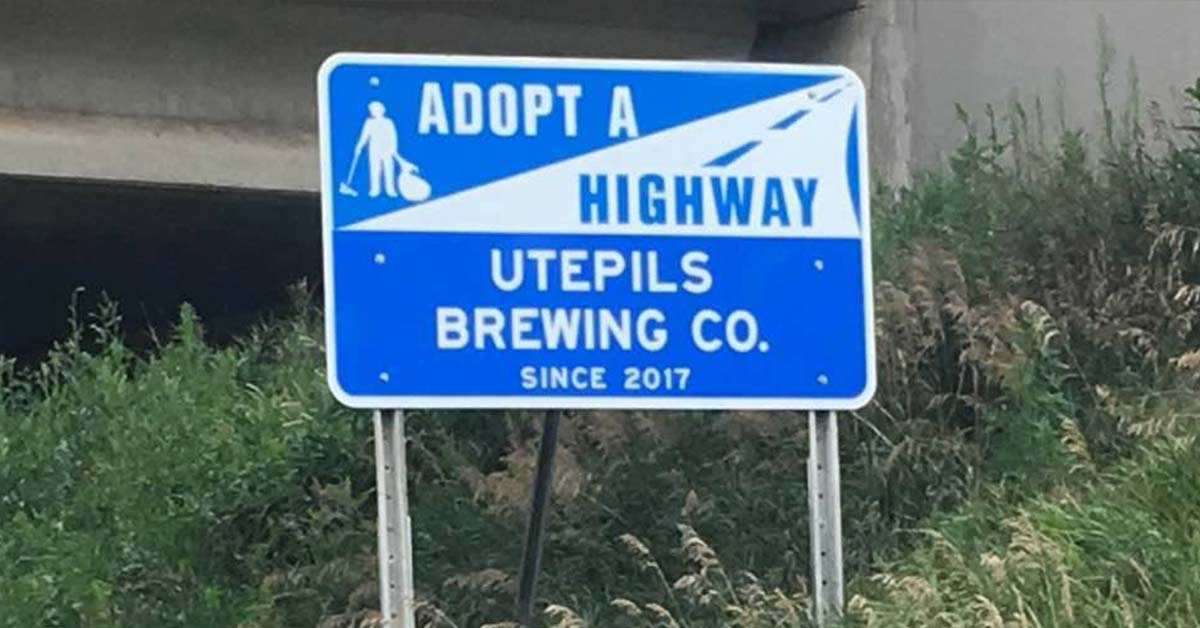 With all this beautiful weather, we're ready to get out on the open road and clean our little piece of paradise.  WE NEED YOUR HELP!
---
WHAT: UTEPILS CLEANS THE HIGHWAY!
WHEN: Sunday, May 20th, 2018
TIME: Meet at Utepils at 9:30am.  We'll gather to watch a quick safety video (MANDATORY if you haven't seen it before- or you can view it in the RSVP) and carpool to our site to start cleaning at 10am.  We're heading back to Utepils with a job well done at 2pm.
We'll be supplying the safety vests, grabbers, and garbage bags for our project.
Please Bring/Wear:
Closed toe shoes (boots are an awesome choice)
Work gloves to protect your hands (thick gloves are very helpful).
It would be a good idea to wear or bring long pants/shirt weather permitting.
If you have a backpack please bring that to carry any items with you as the cars will be parked farther away
[button size='large' style='' text='PLEASE RSVP HERE' icon='' icon_color='' link='https://docs.google.com/forms/d/e/1FAIpQLSfe4kXOciCu4dx1JZ67KXtggYwzl_AtQgBEvmb7bMwP5gyGRA/viewform' target='_self' color='#313d47' hover_color='#ffffff' border_color='' hover_border_color='' background_color='#de854d' hover_background_color='#313d47' font_style='normal' font_weight='400' text_align='' margin='']