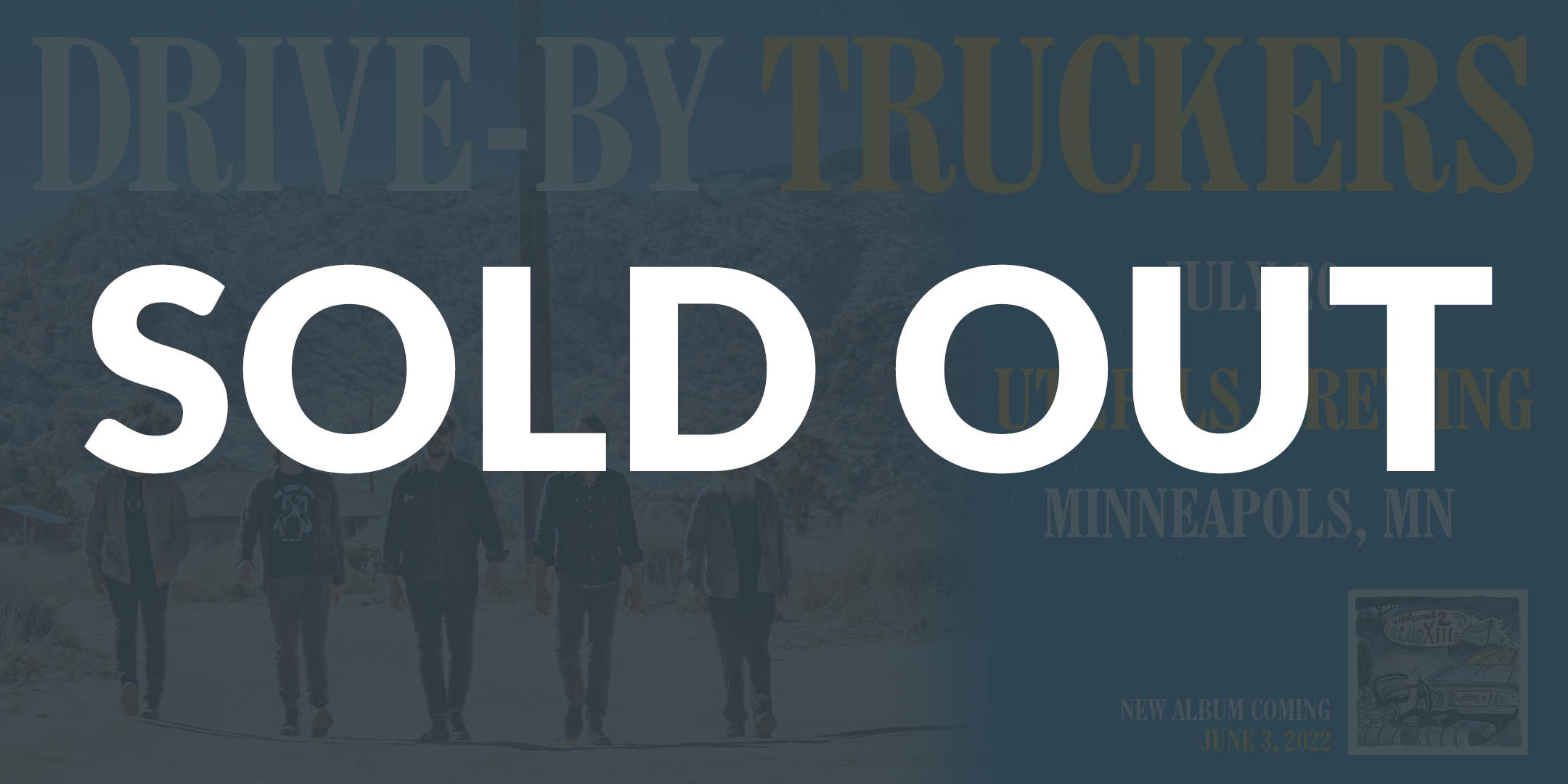 Utepils Brewing and SMA present Live at Utepils
featuring Drive-By Truckers
with special guest Lydia Loveless
Wednesday, July 20
Utepils Brewing
225 Thomas Avenue North | Minneapolis

MINNEAPOLIS, MN (March 29, 2022) – Utepils Brewing and Sue McLean & Associates (SMA) are excited to announce a new concert event on Wednesday, July 20 - Live at Utepils featuring Drive-By Truckers. This is the first concert announcement of a new joint music series, LIVE at Utepils which offers live music fans an amazing outdoor experience, nestled on the banks of Bassett Creek right between Downtown Minneapolis and Theodore Wirth Parkway.

About Drive-By Truckers (DBT)
DBT is finally back on the road after nearly two years of the pandemic lockdown. The band has built its wildly dedicated fanbase through electric live shows, more than two decades of near constant touring and its special brand of politically-minded Southern rock with urgent and poignant themes. The band had just released its 12th studio album in January 2020. The Unraveling was mostly recorded in Memphis at Sam Phillips Recording Service – nine new songs detailing the horrific state of MAGA America in songs that addressed white supremacy, school shootings and the opioid crisis.Throughout lockdown, the band played numerous virtual shows, and wrote new songs that they combined with some tracks they had previously recorded in Memphis. They released The New OK, which is made up of nine songs and picks up where The Unraveling left off, continuing the themes of an
unraveling country, but also breaking away on a more personal front. DBT is currently working on their 14th studio album, one that will take them in even more new directions.