"OOH-TA-PILZ"  Enjoying the first beer in sunshine after a long, dark winter
Join us in the Beer Garden for a 2-day Utepils celebration with refreshing brews, live music, food and more. This is an all ages event.
Friday: Free
Saturday: $5 cover
Check out this year's music lineup:
Friday May 19
5:00  Eli Gardiner
7:00  Harbor & Home
Saturday May 20
1:00  DJ Hayes
3:00  UTE-FIST: Rock-Paper-Scissors Tournament
4:00  Lazenlow
5:15  timisarocker
6:30  The Von Tramps
8:00  Amanda Grace
Friday May 19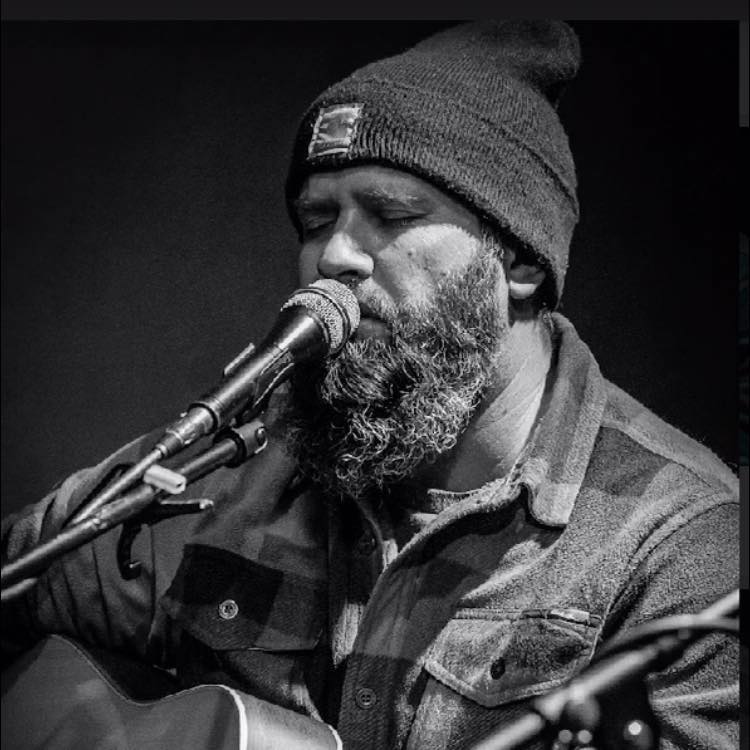 Eli Gardiner
Eli Gardiner was born and raised in the Upper Peninsula of Michigan. He started to write songs while still in high school. Making stops in Iowa and Virginia before making his way to the Twin Cities. His latest studio album, The Fire and The Medicine, was produced and recorded with Greg Schutte (Mickey Hart, Ryan Bingham, Chastity Brown) His music has been featured on The Current, WCCO radio, and BOB Country, among others.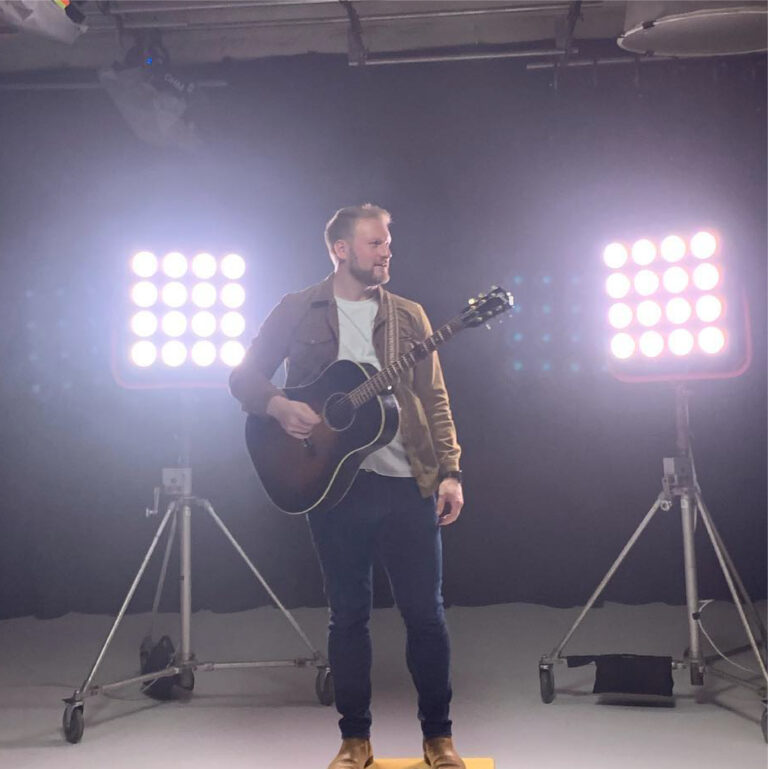 Harbor and Home
Harbor & Home is a Minneapolis-based rock band directed by lead singer Kaleb Williams. Described as having a "classic, emotionally gratifying sound that [transcends] time and place," their music is a blend of roots Americana and classic rock n' roll.
The band released their debut album, Dark Days, in 2014, and their fan favorite record "Summer Lover" has more than 9 million streams on Spotify. They're known for their organic instruments and raw vocals — no frills, no tricks.
Harbor & Home's latest EP, Change, presents the band's shift toward country, with lyrics that hold deep and honest reflections about life and loss. Alyce Lindberg of Rising Artists writes, "You'll be drawn in by the catchy melodies and organic feel, then stay for the gritty, emotive vocals."
Over the past decade, the group has toured the country, opening for acts like Dean Lewis, NEEDTOBREATHE, Jeremy Messersmith, Eric Hutchinson, Mark Chesnutt, FLOR, From Indian Lakes, and Austin Plaine.
Saturday May 20

Lazenlow
Lazenlow is a 3-piece out of Minneapolis that includes Vocalist Gillian Needham, Guitarist/Producer Ghost Channels, and drummer Mo Bluntz. Lazenlow is bringing the '90s Trip Hop back with a modern twist. By blending an assortment of sounds, Lazenlow's genre-bending songs incorporate trap beats, pop vocals, and heavy guitar riffs that will make you dance and head bang all at the same time.

timisarocker
Named after lead singer, Tim Dooley, Timisarocker was formed as a 4-piece punk band from St. Paul, Minnesota in 2014. Over the years, their style and sound has constantly evolved without changing the core value of their performance ability. With musical influences ranging from every which way, Timisarocker prides itself in not sounding like anyone or anything else. As a band, Timisarocker creates music that crosses many different genres in hopes to get their songs stuck in your head. They are all about breaking down barriers and advocating for those who suffer from mental illnesses, hoping that their music brings them peace of mind and reassures them that they are not alone. The group consists of Tim Dooley on lead vocals, Matt Lentz on guitar, Dylan Dykstra on bass, and Zach Eyl on drums.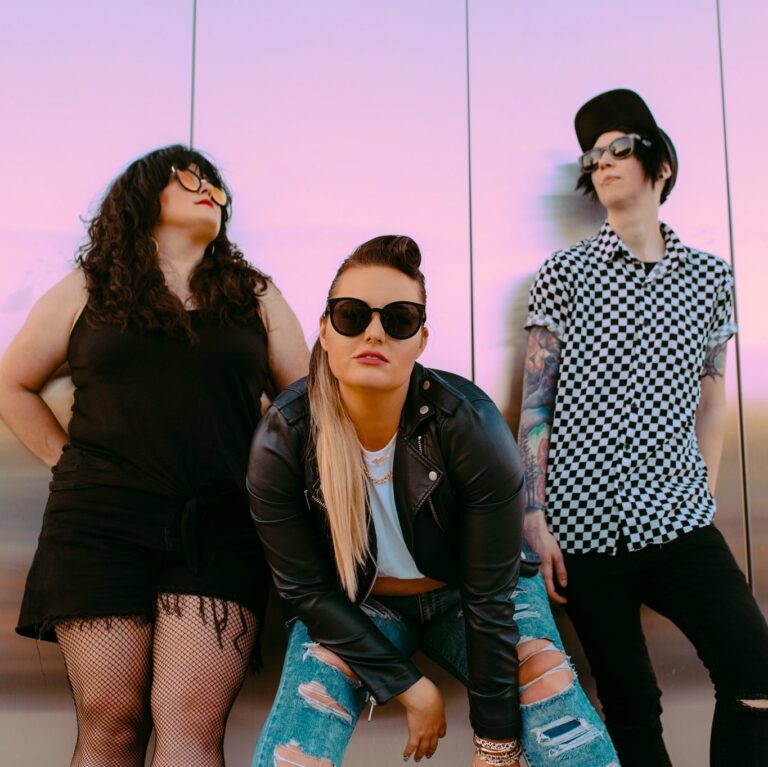 The Von Tramps
THE VON TRAMPS are an American rock band formed in Minneapolis, Minnesota, in 2015. The group is fronted by guitarist/vocalist Jenna Enemy and features Chelsea Oxborough on guitar and Krissandra Anfinson on bass. The band emerged from the Minneapolis underground punk scene and first gained notoriety for their high-energy live shows and irreverent behavior. The Von Tramps have an eclectic style offering a new take on the Minneapolis underground sound which combines sludgy Ramones-esk punk tunes with cheeky lyrics and introduces a new wave of rude girl ska.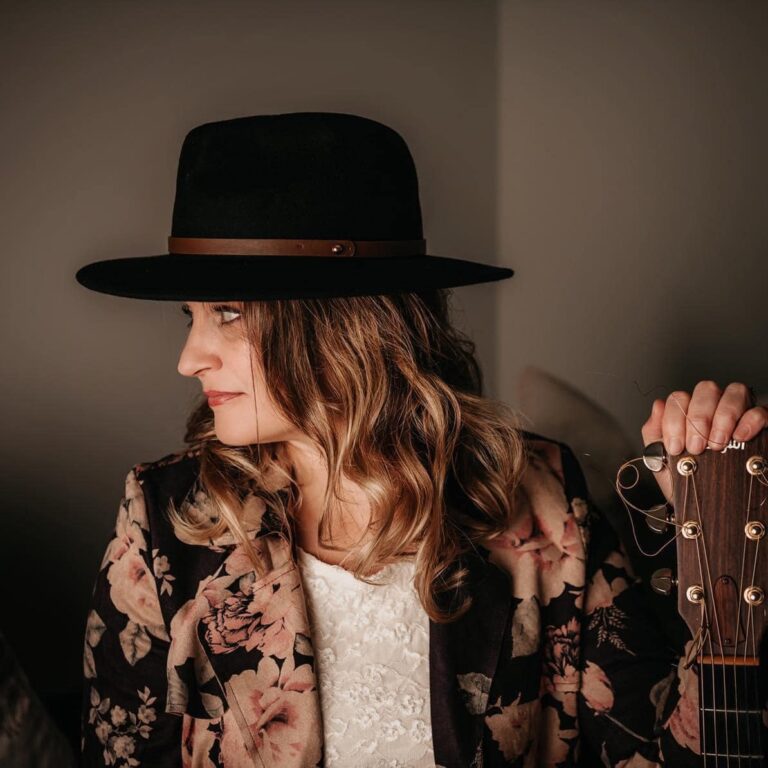 Amanda Grace
Amanda does not claim a particular genre of music, and in doing so enjoys variety in her music and audiences. She has produced music drifting between folk, alt-pop/rock and Americana. With roots as a pianist her writing is thematically varied with an emphasis on melody and ballads wrapped in warm vocals. She's released 7 albums. In 2016 she received a "Front Of Line" pass from The Voice. She continues to fully enjoy songwriting, releasing & performing original music in the beautiful Mississippi river valley.
After attending Winona State University she began a more intentional look at returning to music after her nephew was diagnosed with leukemia and she was pulled into his struggle. Bryce asked her to sing to him at the moment he passed away. That was her defining moment in her mind to open herself again to writing and performing. In 2010 she released a children's album inspired by his memories called, "Trains, Cars + A Trip To Mars." Soon after his father also passed away from a sudden brain aneurysm. Amanda wrote some songs from the experience and released, "Embrace" in 2012.
After a successful kickstarter project, she released her first EP called, "Keeping Hearts" in June 2014. That month she appeared at Ed's No Name bar in Winona with her group Wildflower as the release event.
"Better Life" EP was released in December of 2017 with full length alternative "Rayne Angel" released in November of 2018. Rayne Angel is a flavorful and diverse full length alternative based album, and a truly Minnesota made album; all of the album captured in her own home. Recorded & produced by Fletch Archerd & Amanda Grace.
Her seventh album, "Please Dear Sun" was released in July of 2021 and is her most distinctly dissimilar album yet. The album focuses on humanity's struggle with real and imagined, physical and mental confinement, as a result of the pandemic in 2020. The album was recorded in her home with Fletch Archerd (bassist/bandmate) and tracks mastered by Mike Milchener.
Amanda loves performing for all ages and on all sized stages. She joined The Mid West Music Festival at its inception. In 2015 and in 2018, she performed on the first day of the Wisconsin music and art festival, Ashley for the Arts. Wildflower joined the Boats & Bluegrass Festival in 2017 and her band played for Big Turn Festival. In 2019, her band performed at Big River Theater, Red Wing Arts Festival, and She Rocks Festival. With the great changes in the live music industry with Covid-19, she worked to move her music services online for a time and joined forces with Land Of 10,000 Streams Festival in 2020. Since then, her band has performed at the Historic Paramount Theatre, Hopkins Center For The Arts, the Historic Chateau Theatre of Rochester, and the Landmark Center in St Paul.
Amanda is supported onstage with many outstanding midwest musicians including: Jim Trouten, Amber Fletcher, Peter Boysen, Fletch Archerd, Jake Allen, Jeff Perry, Bob Johnston, John Della-Selva, Dave Casey + more.