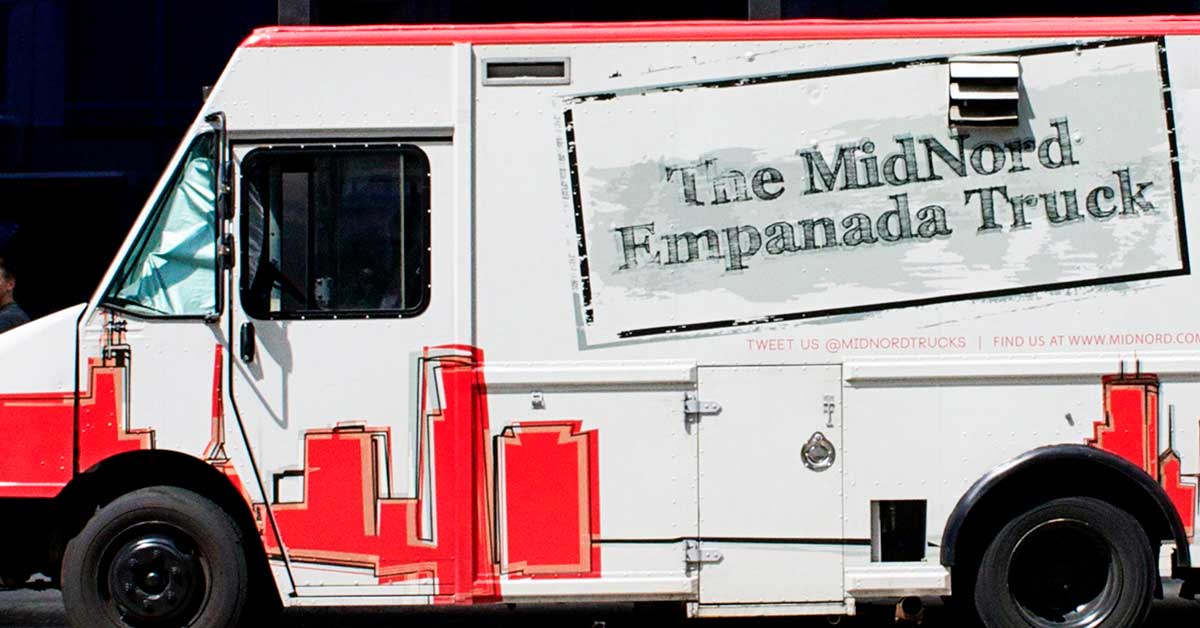 MidNord Empanadas was started by Phil Gaffney. Phil is a Minnesota native that spent many years learning life out of a food truck in New York City. He and his former business partner owned a Craft Service & Catering company which was contracted specifically for the film industry in New York City. Among many shows, notables include, Boardwalk Empire, Salt, Get Him to the Greek and Going the Distance.
New York is one of the food truck capitals of the world and while Phil wasn't serving to the general public he still learned the trade and love of food truck operations and philosophies.
As soon as the laws regarding street food in MN changed, his goal was to get back to here and start his own truck. While his relationship with New York was strong, he loved Minnesota and it was home.
During his time in New York, he was taught how to make traditional Spanish empanadas by a Ecuadorian family and began hanging out with the 'MinneApple in The Big Apple' group (A group of MN to NY transplants that have MN themed get togethers and host a Minne-Apple Fair Day – http://minneappleinthebigapple.wordpress.com/about/) These events sparked the idea to combine his knowledge of empanadas, love of food trucks and Minnesota.
The idea, like other food trucks, is to do one item and do it well. Keeping the traditional Spanish style but also infuse some fun creative Minnesota-related empanadas.
The name MidNord came about as a affectionate slang term for Minnesota, Phil loves both Minnesota and empanadas & he hopes after you taste the empanadas you will love them too!