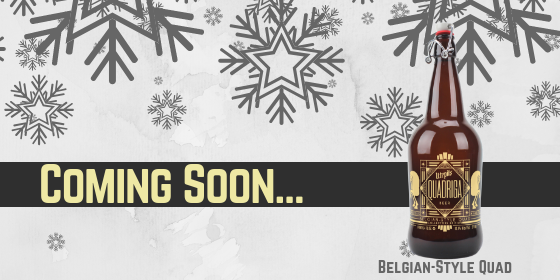 Come to our quadrant of the city on Thursday, Dec. 6th from 3-10pm for quadruple the fun of a normal trip.
We are releasing our newest beer, Quadriga!
Our Belgian-style Quad, named after the four-horse chariot statue adorning the State Capitol building, is our biggest beer yet in both flavor and ABV.
Get your first taste of this beer on draft & purchase your voucher for our first ever 750ml limited-time bottle release later this month.
Hurry in, just try not to pull your quadricep on the way.
*Bottle vouchers will be available for $15 at the taproom starting Dec. 6th. Bottle pick up starts the week of Dec 17th