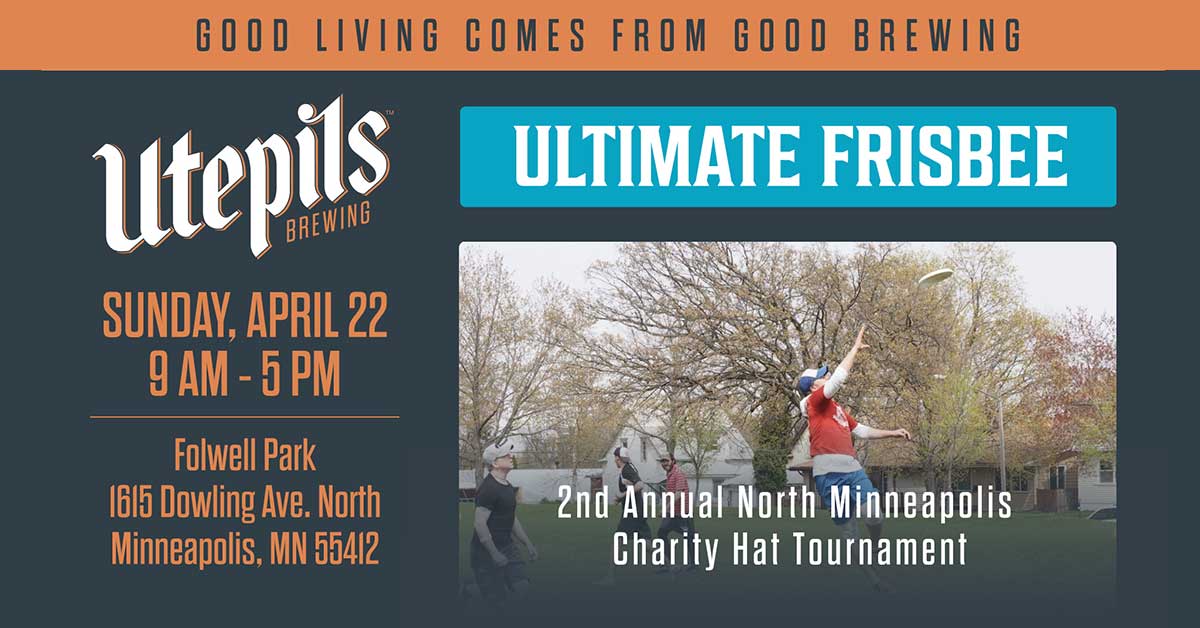 The North Minneapolis Hat Tournament is back for a second year.
We aim, once again, to create a spirited 1-day ultimate frisbee tournament where proceeds go to a charitable organization that serves North Minneapolis. Players of all abilities and experience are welcome.
Proceeds benefit NorthPoint Health & Wellness Center https://www.northpointhealth.org/
Fee: $30 (or more if you're feeling generous)
What you get: 4 (or 5) games, a FREE BEER token from Utepils Brewing, and tournament jersey (see important jersey info below)
Participants are invited to gather after the tournament at Utepils Brewing.
Register here: https://goo.gl/forms/Xpl2GrLFMD40stZF3
Submit payment: paypal.me/NMplsHat
About NorthPoint Health & Wellness Center
NorthPoint Health & Wellness Center is a multi-specialty medical, dental and mental health center and human service agency located in North Minneapolis. NorthPoint strives to improve the physical and socio-economic health of the North Minneapolis community through an integrated model of health and human services.
Jerseys
We will be offering jerseys through SAVAGE Ultimate's Team Marketplace. This will allow participants to choose from a few different jersey options, pick up a couple or other swag, and choose your own sizes. Participants will receive a discount code that will get you one jersey free. Retail prices will also be at a discount for us. The Marketplace is open now closing on March 26th in order to receive jerseys in time for the tournament. Register early to get them in time! The Marketplace will reopen during/after the tournament for a second chance to get your swag. If you opt not to order a jersey, more of your registration fee will go to charity.
Can't make it and want to contribute?
You're welcome to contribute any amount through the PayPal link above. If you donate $20 or more, you will have the opportunity to get a jersey using the discount code.
What is a hat tournament? 
A hat tournament is one where you sign up individually and are placed on a team. It's a great opportunity to meet and play with new people in a more relaxed tournament atmosphere.