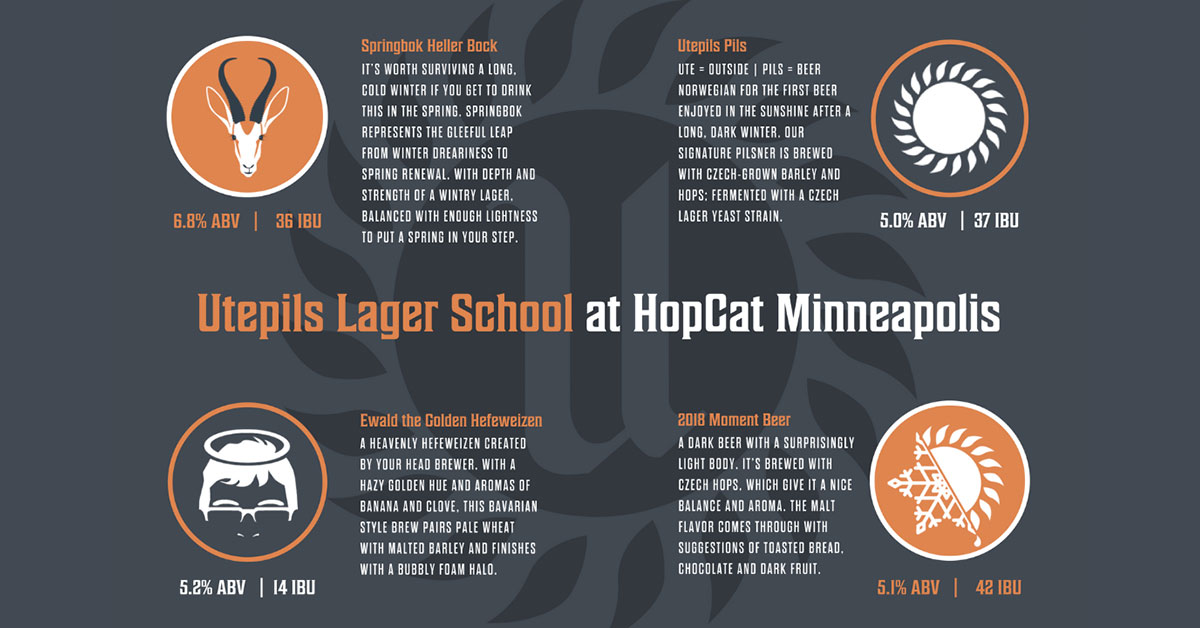 Tonight at the HopCat in downtown Minneapolis is Lager School.
What is Lager School?
A single night of fun: a class all about the world of lagering with traditional German techniques in the beautiful state of Minnesota. Brad Magerkuth & Ally Dahlberg from Utepils to discuss the differences between the two major aspects in brewing. Come try some of the most authentic German-Style Lagers and Ales on the market today!
Featuring 8 oz pours of the following:
Heller Bock
Pilsner
The Moment (In Cans)
Ewald the Golden
I want to go! How?
To get a ticket for you and/or a partner, please call Brad at 612.965.5859 before he runs out.
Cheers,
Dan Justesen
President