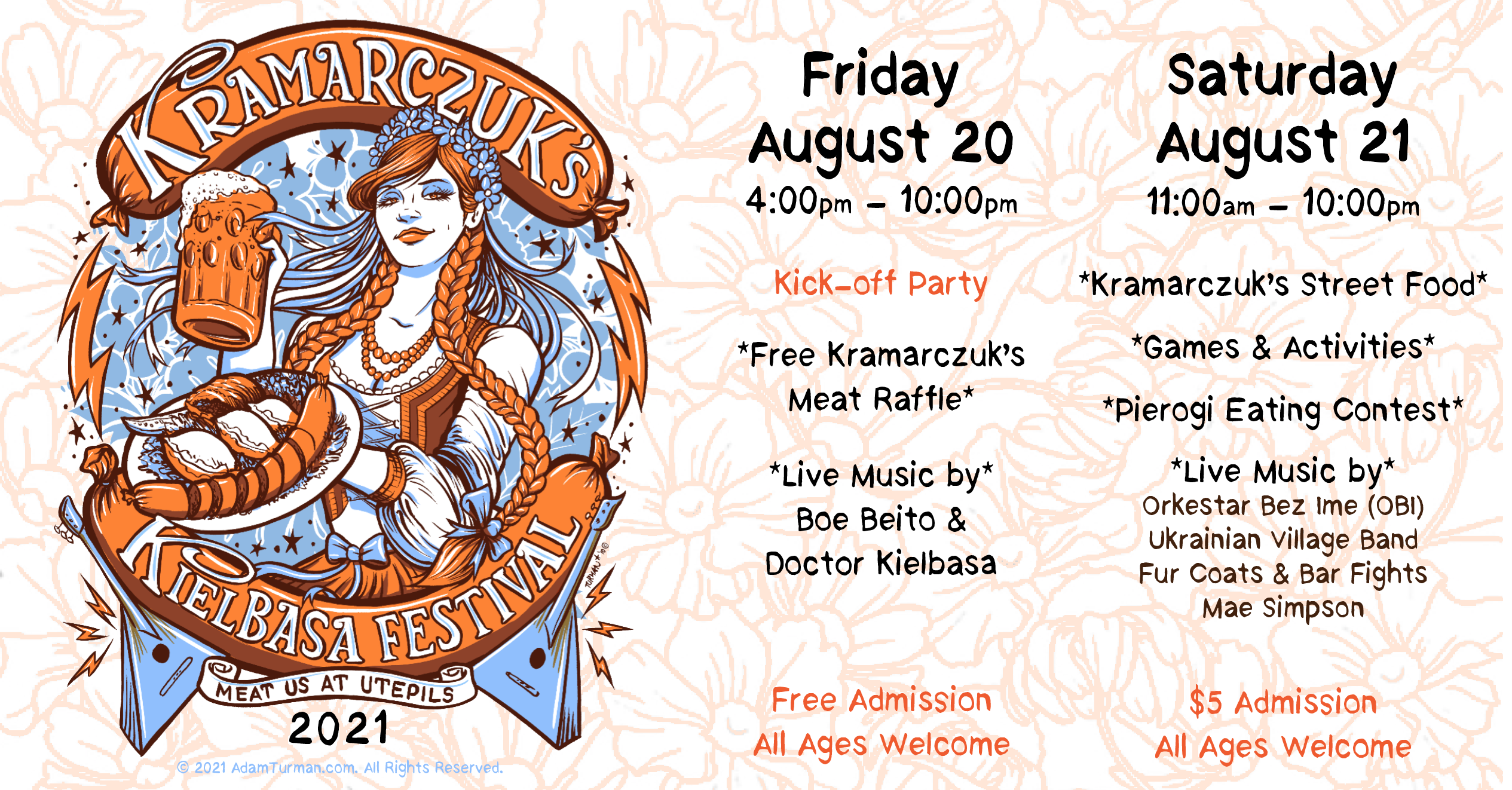 We have teamed up with the legendary Northeast Minneapolis staple, Kramarczuk's Eastern European Deli, to bring back the amazing Kielbasa Fest!
Kielbasa Fest will be a weekend filled with music, fun, beer and of course, Kielbasa!
Event Details
When: August 20th & 21st
Where: Utepils Brewing
Cost: Friday (Free)
Saturday ($5 - 12 & Under are free)
Friday we will get things kicked off with live music by Boe Beito (4pm) & Doctor Kielbasa (6pm) and a FREE Meat Raffle (6pm).
Saturday your $5 wristband gets you into the festival and you are allowed to come and go as you please! There will also be a FREE shuttle from the Breck Ice Arena starting at 1pm.
Food: Kramarczuk's Specialties
Beer: Utepils Beer
NA: NA options will be available
Activities Friday:
Live Music (4pm)
Free Meat Raffle (6pm)
Activities Saturday:
Minneschlagen
Face Painting
Spin Art
Games
Contests
EMI Audio Stage Friday:
Boe Beito: 4-6pm
Doctor Kielbasa: 6:30-9pm
EMI Audio Stage Saturday:
Orkestar Bez Ime (OBI): 11:30-1:30
Ukrainian Village Band: 2:00-4:00
Pierogi Eating Contest: 4:15-4:30
Fur Coats & Bar Fights: 5:00-7:00
Mae Simpson Music: 7:30-9:00