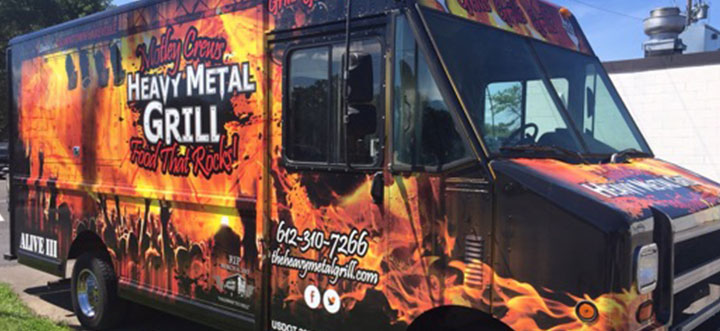 HEAVY METAL GRILL STORY
I have had so many people ask me why I decided to build a food truck, how I came up with the name and why 80's rock? So I decided to answer these questions and more in our story.
In the beginning…
Motley Crews Heavy Metal Grill came to life one day after reading an article about the food truck craze on Entrepreneur.com & It hit me like a bolt of lightning. With over 15 years in the restaurant industry and 15 years of marketing experience, a food truck would be my destiny!
Growing up in the 80's, was absolutely awesome! I mean Like Totally Awesome! A timeless generation of quirky catch phrases, freaky fashion and music, oh yeah the music! 80's rock is still alive and as strong as ever, many are still rocking today and local bands like Hairball keep this generation alive! An 80's rock themed food truck it shall be, now I needed a name.
I knew that I did not want to brand myself as a certain type of food truck and that I wanted the freedom to change my menu with the season or for that matter the mood I was in. This would not be possible with "Hot Dog or Philly stamped on the side of my truck. I mean who would think you could get an authentic Philly from a truck with a clown on the side? It was only a matter of time before that train of thought came to a head on collision with my love for music from the 80's and POOF! Motley Crews Heavy Metal Grill was born!
Now I needed a menu and since I have never been a fan of fine dining and know that local dives like The Nook, Matt's or even Cosetta's have the best food in town, I knew this would be a challenge…or would it? I made the decision to NOT make a decision and do it my way! You want a good Philly? You got it! Seafood Paella? Done! The last piece of the puzzle was in place. I will make Food That Rocks!