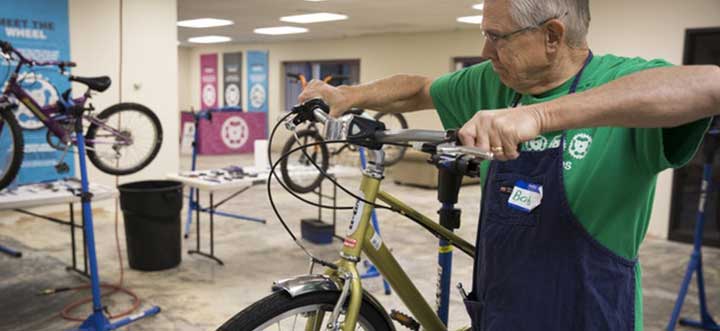 Utepils Social Aid & Pleasure Club's October organization of the month is Free Bikes 4 Kidz!
WHEN: Tuesday October 17th from 6:00-9:00pm
WHAT: Free Bikes 4 Kidz is a local organization that does just what it says- gives bikes to kids! Depending on your experience, we'll be helping them clean, prep and refurbish bikes that are given to local kids.
WHERE: Utepils Fernweh Taproom
No bike experience necessary
We'll be donating a portion of our proceeds from the evening to FB4K.  You can also ring the bell for a direct donation to the organization.