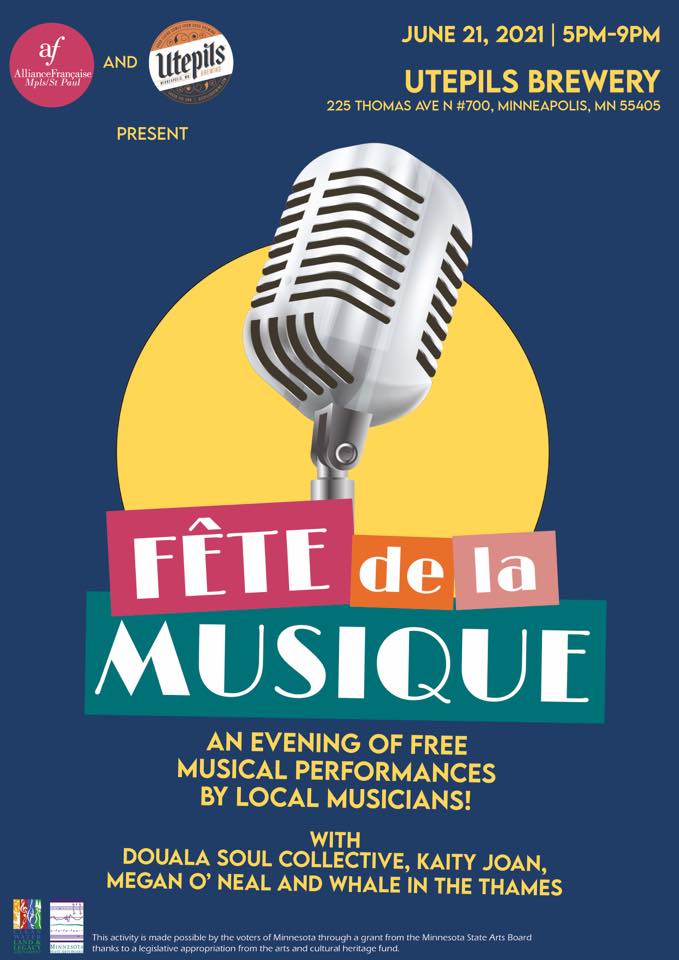 An evening of free musical performances by local musicians! With Douala Soul Collective, Kaity Joan, Megan O'Neal, and Whale in the Thames on June 21st from 5pm-9pm.
Join us at our partner's Utepils Brewing location and have a beautiful summer evening with friends and music!
The Fête de la musique, also known in English as Music Day, Make Music Day or World Music Day is an annual music celebration that takes place on 21 June. On Music Day the citizens of a city or country are allowed and urged to play music outside in their neighborhoods or in public spaces and parks.
The first all-day musical celebration on the day of the summer solstice was originated by Jack Lang, Minister of Culture of France, as well as by Maurice Fleuret; it was celebrated in Paris in 1982. Music Day later became celebrated in 120 countries around the world.
The event will take place at Utepils Brewing
225 Thomas Ave N #700, Minneapolis, MN 55405
** Please note:
This event is open to the public, so seating is first come, first served. Arrive early to secure your spot!
Registration is not required, but by registering you have the possibility to add a donation to support our cultural programs and make sure you are on the list for potential updates and any changes in the program. Click the link for tickets to register!
See Less