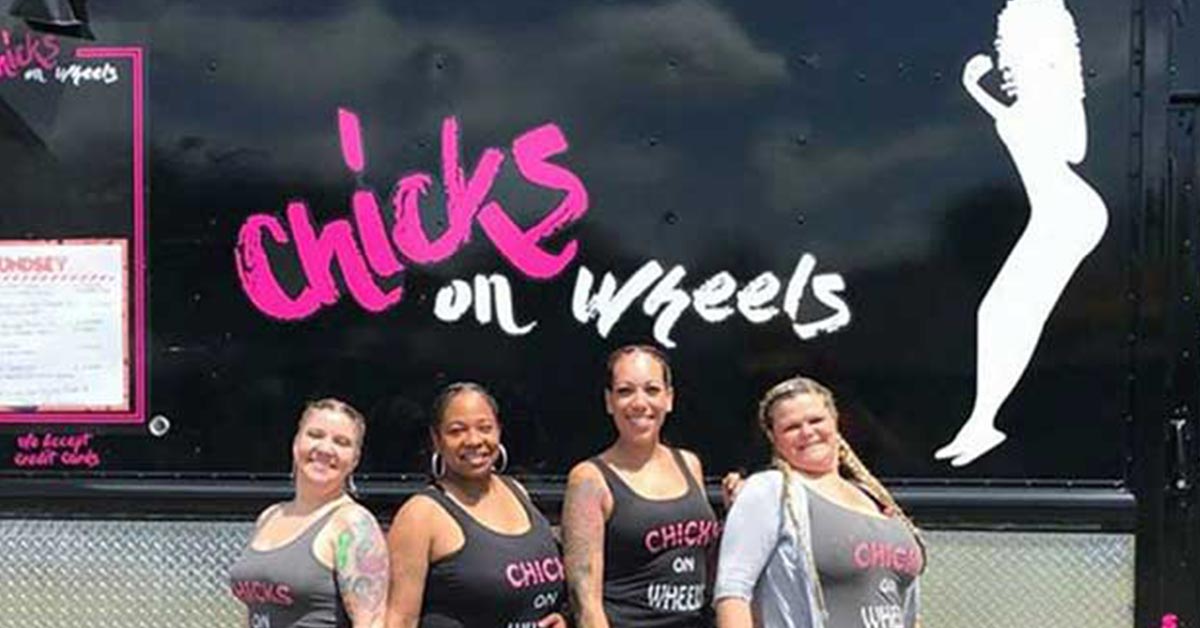 About Chicks On Wheels
Chix On Wheels is one food truck giving Minneapolis a reason to go outside - no matter what time of year it is. Onboard is food that's grand enough to warm you up, all year round, along with hospitality that could thaw an igloo.
Chix on Wheels leads off its menu with a balanced assortment of tacos and sandwiches that collect flavors from around the globe and dispense them all handily, right through the window, straight to you, no travel required. Give them the chance to do their thing whenever they're out, or call the shots directly and book them for your next party. You'll be getting warmth that can't just be measured in temperature. And in Minnesota, that's a pretty big deal.