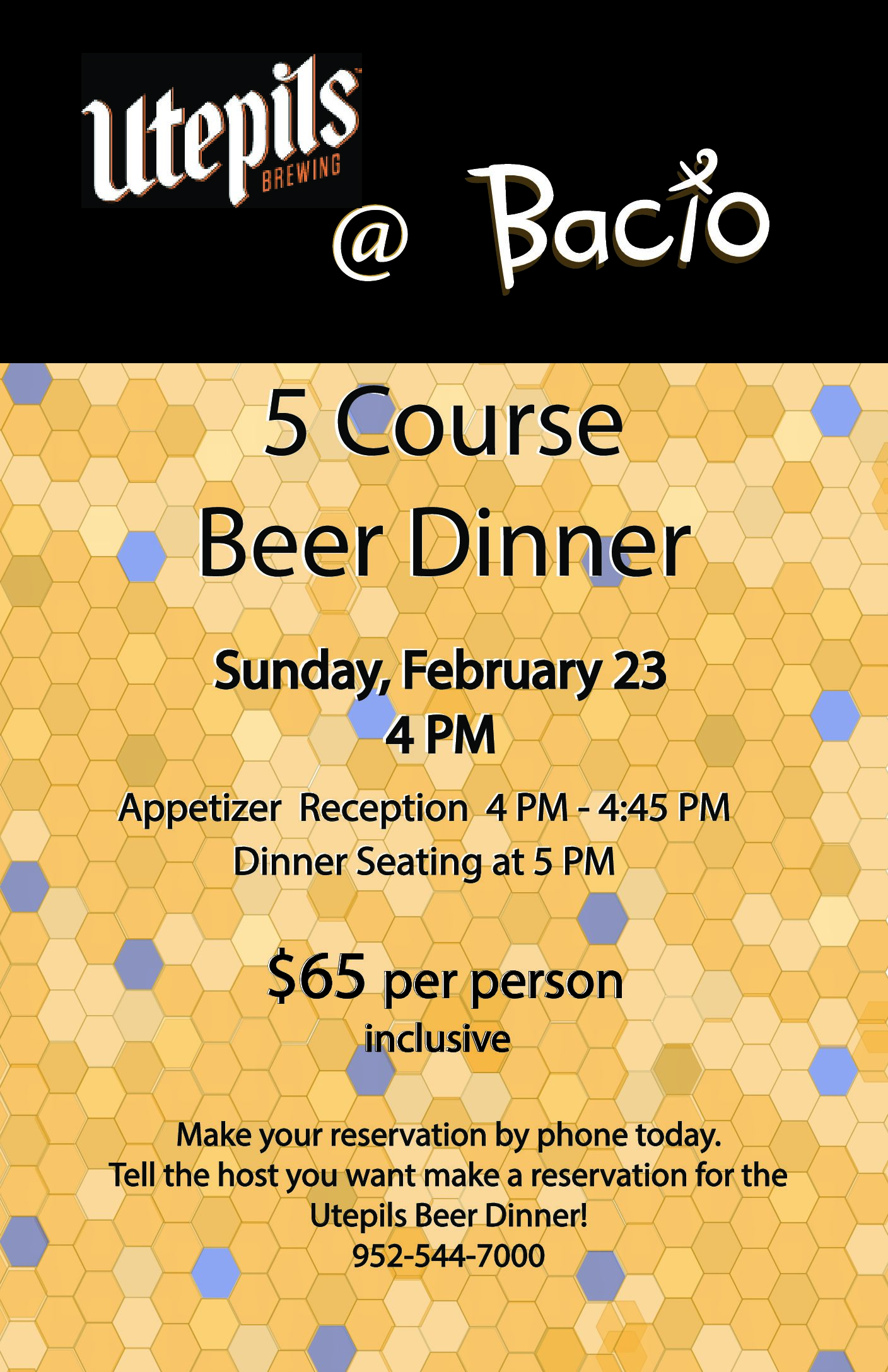 We can't wait for you to join us for a very special 5 Course Beer Dinner. We're partnering with the always impressive Utepils Brewing on Sunday, February 23rd at 4 pm. Reservations will fill fast so make yours today.
Call 952-544-7000 and request Utepils Beer Dinner!
Appetizer reception at 4 pm with dinner seating at 5 pm.
$65 per person inclusive.