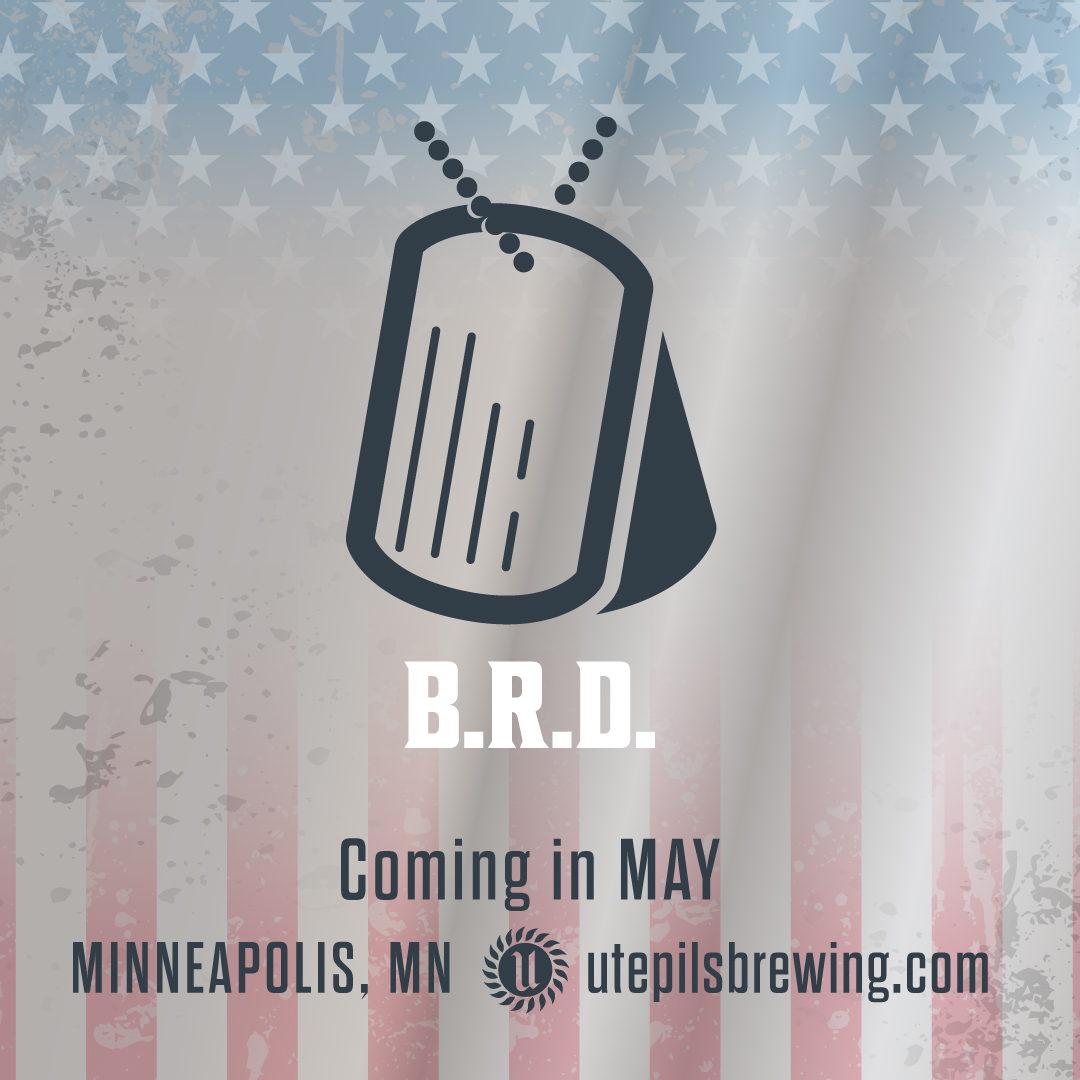 More Info Here
We are excited to announce our new beer called B.R.D. (Beer Ready to Drink)!
B.R.D. is a Munich Style Helles which is a pale gold lager that is elegantly bright with a clean, refreshing balance.
The best thing about this beer, aside from how great it tastes, is that 10% of proceeds go to help the (MACV) Minnesota Assistance Council for Veterans.
Join us in the Taproom on May 9th to try it for the first time!
Release Details -
Military Vets, Current Service People & Utepils VIPERS only will receive their first B.R.D. free!
We will also have veteran and KFAN personality John Kriesel here from 5-8 selling & signing copies of his book "Still Standing - The Story of SSG John Kriesel"
*Please bring your military ID to receive your 1st beer free*