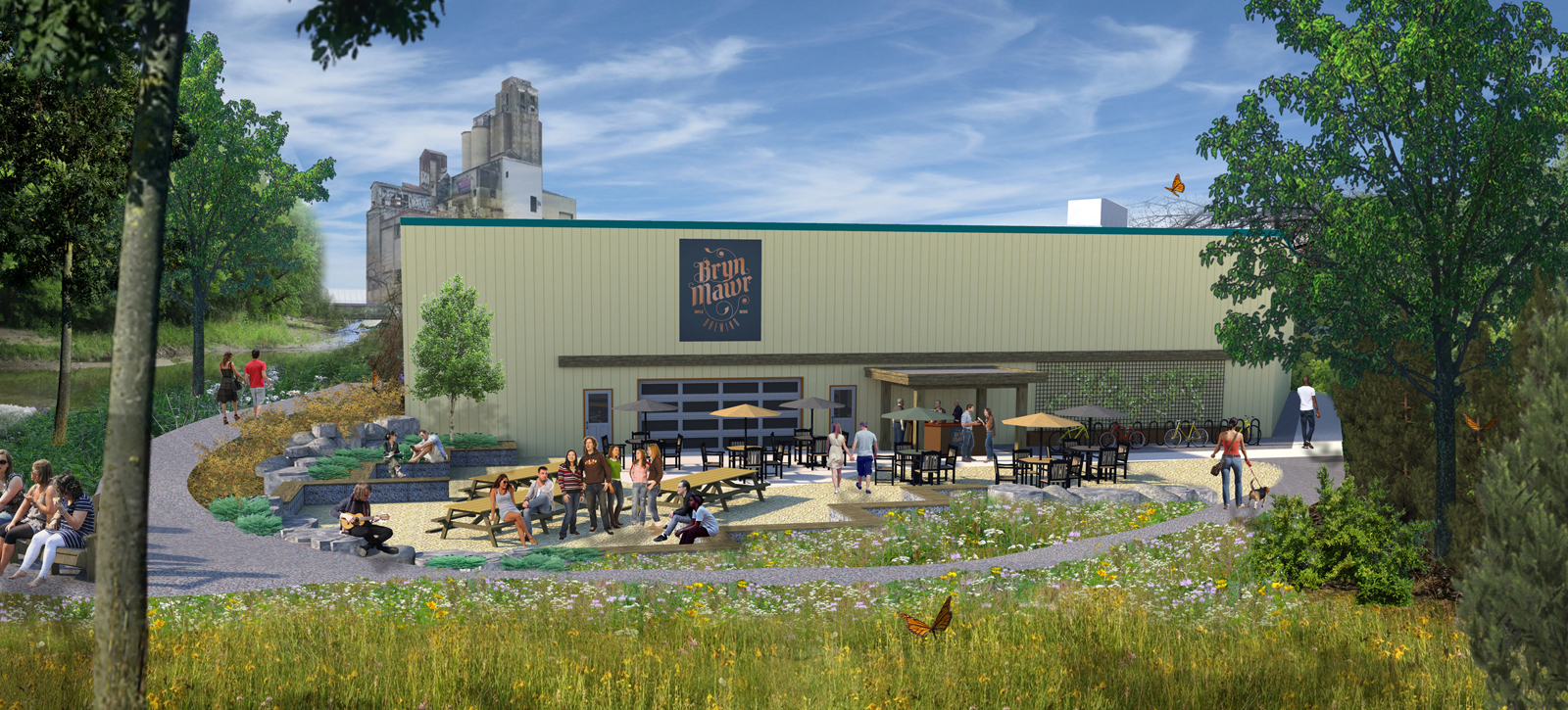 What's cooler than owning a brewery? If you're asking us - nothing. It's honestly the coolest thing ever! You get to call the shots on everything from which types of beers to brew to what type of polish to use on the fermenters. Not to mention enough free beer to make you the envy of any warm blooded human. It's a tough job but somebody's got to do it.
Unfortunately, qualifications for this sacred position are usually pretty stringent - such as years of relevant industry experience and an expansive portfolio of brewing samples. Everyday beer lovers need not apply.
Over here at Bryn Mawr Brewing Co. we're just like you. We all have our very favorite types of beer and enjoy tipping a few back with our friends and family on the weekend. While we may know a little bit more about brewing that beer, we also know that the love of good beer is universal. So why not give everyone the opportunity to own a brewery, regardless if you can recite from memory the brewing schedule for a German brown ale?
A Community of Craft Beer Lovers
Bryn Mawr Brewing Co. is seeking to become a brewery of the people, by the people, and for the people. We're currently looking for local residents and beer lovers everywhere to invest in the production, construction, and creation of our Minneapolis brewery and tap room. It doesn't matter if you're an expert on the intricate practices of western European brew masters or simply just like the way an IPA tastes, we want you to be an owner of our brewery!
Along with the infinite bragging rights, investors will also receive a ton of other cool owner perks! Priority access to annual beer trips, limited edition personalized steins, and reserved seating at the Owners table within our taproom just to name a few; plus the potential for some serious financial returns. Welcome to the good life.
So if you're interested in telling all your friends that you own a brewery and you're an accredited investor*, let's talk. Take the first step by clicking here to go to the Bryn Mawr Brewing Co. investment portal. If you're not an accredited investor but just like the sound of "free beer", we want to hear from you too! Sign up for our VIPer MemBEERship™ program and you'll never pay for your first beer when you drink in our tap room, plus a whole bunch of other really cool perks. No matter if you're an investor, MemBEER™, or just liked one of our Facebook posts, we're glad to have your support as we bring good living and good brewing back to our community!