This will be the first opportunity for the new Utepils Brewing Co. to celebrate Oktoberfest with fans of their European-inspired beers
Minneapolis, Minn.: Just seven months after grand opening, Minneapolis-based Utepils Brewing is set to host a world-class Oktoberfest celebration at the Utepils Fernweh Taproom from September 15th through 17th, featuring an ultra-limited-edition run of a new Oktoberfest beer. The event will coincide with the traditional Oktoberfest time in Germany.
Says Utepils Brewing's owner Dan Justesen: "Oktoberfest is the ultimate holiday for us. In addition to focusing on traditional, European-style beers, Utepils is all about creating moments shared among friends. We combine those two every day in our Fernweh Taproom, but we're going to go all-out for Oktoberfest."up sheet
[one_half_first]
Oktoberfest originated as a wedding celebration between German royals, with tens of thousands of citizens turning out to witness the festivities and raise a glass to the newlyweds. Utepils will capture that spirit with a mass, nondenominational vow renewal ceremony on Saturday the 16th. In addition to the vow renewals, a special couple will exchange vows—for the first time—as part of the ceremony. Annie and Kyle met in college and have been together for six years. Kyle is a Second Lieutenant in the U.S. Army and will be home in Minnesota on a short leave, giving the couple the opportunity to wed before Kyle begins an extended assignment in Fort Hood, Texas.
In honor of the celebratory weekend, Utepils is producing an ultra-limited run of "Receptional," an Oktoberfest beer brewed to be highly drinkable with balanced, smooth flavors of malt and biscuit.
The weekend kicks off on Friday night with live music and a beer hall. The party continues Saturday after the vow renewal ceremony, with more celebration on Sunday. There will be games, contests, prizes, and Deutschland Meats food truck will be on site all weekend. Children are welcome in the Utepils Fernweh Taproom until 9:00 p.m. and the event will feature kid-friendly activities during the day.
"We're a new brewery, but we're built on tradition—and we expect this celebration to be a big annual tradition for the community," said Justesen. "If you can't make it to the tents in Munich for Oktoberfest, this will be your next best bet." The entire event will take place at the Utepils Fernweh Taproom at 225 Thomas Avenue North in Minneapolis. Couples interested in participating in the vow renewal ceremony can sign up via the online form or stop by the Utepils Fernweh Taproom to sign up in person. Vow renewal certificates will be provided to couples who sign up in advance.
[/one_half_first]
[one_half_last]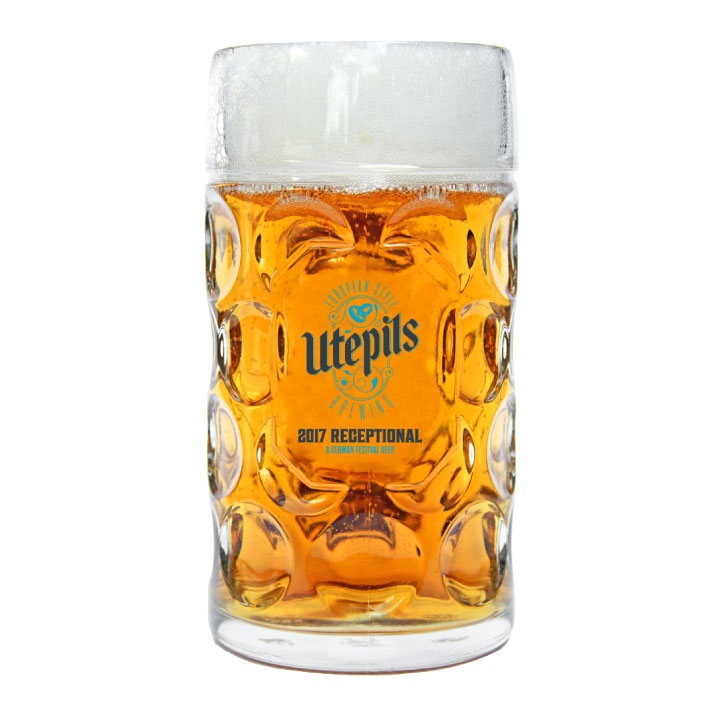 [/one_half_last]
About Utepils Brewing
Nestled on the banks of Bassett Creek between Harrison and Bryn Mawr neighborhoods of northwestern Minneapolis, Utepils' 18,000 square foot site features an iconic taproom and a full-scale craft brewery. We believe that good living comes from good brewing and that good brewing starts with honoring the traditions of brewers who have gone before us. Using tried and true brewing practices and the latest in brewing technology, we seek to create a new tradition in the Twin Cities that brings friends and families together to share time and beer with one another.
Here's to good beer, good cheer, and many more good years, together.