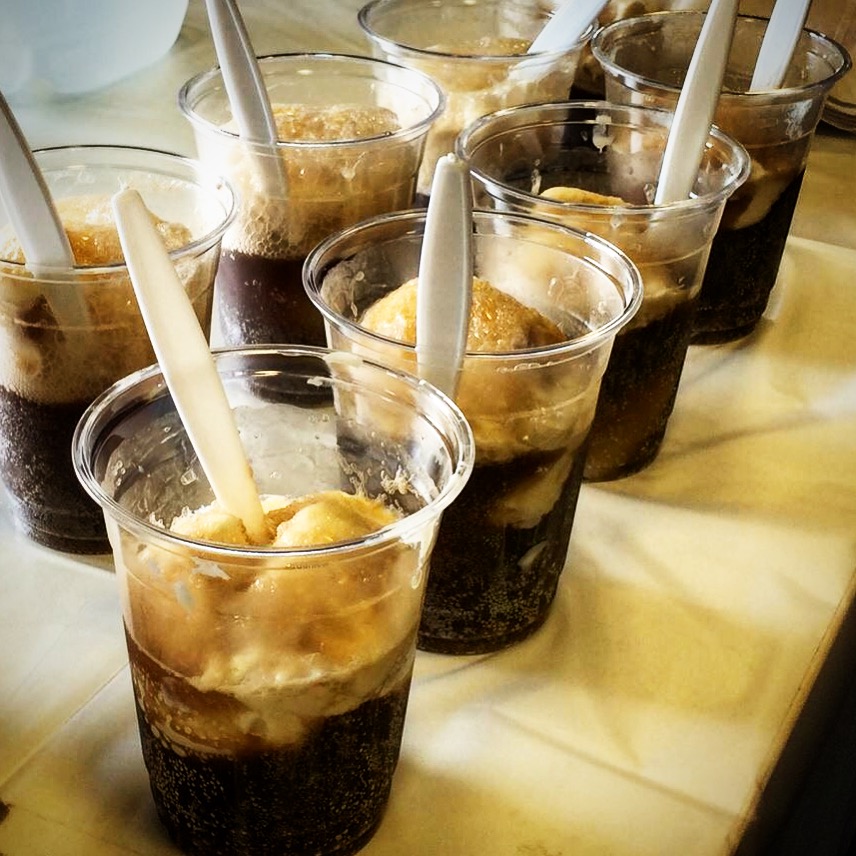 We love a great neighborhood party so we're adding TWO fun stops to the Bryn Mawr Neighborhood Festival of Garage Sales on May 7.
ONE: After a day of shopping for upcycled treasures, grab your lawn chairs and join us for a Root Beer Float Social at the future home of Utepils Brewing Co. from 2:00-5:00. It's an informal chance to see transformation underway of a nearly abandoned warehouse to vibrant craft brewery at 225 Thomas Ave. North.
TWO: Wander thru the amazing offerings in Trappings in the heart of downtown Bryn Mawr and find us in back with much to offer from 1:30-5:00. We can answer questions, point you to our site for root beer, and maybe share a treat with you.
In 2015, we opened our doors so neighbors could for the 1st time see what was hidden inside. Now you can see that it is not just words but a lot of action happening. We'd love to say hello.
T-shirts and a MemBEERship information & sign up booth will be available. Credit cards accepted.