Progress is always exciting! It doesn't matter if you're opening a brewery or a candy shop, there's nothing quite like witnessing your dream coming true. Each day we're getting a little closer to the satisfaction of sharing that first Utepils moment with all of you!
Bryn Mawr Brewing recently crossed an elusive milestone that many new ventures never have the fortune to see. On September 3, we officially reached the halfway mark of our total investment goal. This is some BIG news! In less than four weeks, we've received over $700,000 in investments from some pretty incredible people located all over the country. Take a second to meet a few of them: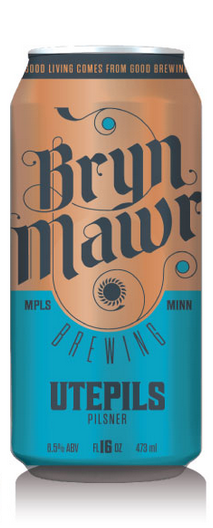 Jesse Tischer is currently president of a national healthcare network based in Sioux Falls, S.D. that operates 38 affiliated hospitals and clinics spanning six states. Tischer has a Masters of Healthcare Administration from the University of Minnesota's Carlson School of Management.
Terry Maxhimer has served as senior healthcare executive for 35+ years, most recently as chief operating officer for Nashville-based Centerre. Maxhimer helped open numerous start-up hospitals in various states.
Eric Olson is co-owner and managing partner of PedalPub® LLC. In the last seven years, his company has helped 29 bike businesses grow throughout the country, while growing its party bike fleet in the Twin Cities to eleven bikes serving over 2900 tours in 2012. Eric also teaches at a local college where he   shares his business acumen and experience as an entrepreneur with students.
Tammy Lee Stanoch has left her role as Vice President of Corporate Affairs for global hospitality company giant Carlson and joins the BMB ownership group as a key investor. Prior to working at Carlson, Tammy also held officer-level roles at Delta and Northwest Airlines; Sun Country Airlines; and other travel and tourism-related companies. She has served locally on the board of MeetMinneapolis and nationally on the U.S. Travel Association board of directors.
Even though their day jobs couldn't be more different, our investors all share a passion for finely brewed craft beer. This shared love of beer is precisely what Bryn Mawr Brewing is all about: building a dynamic community of craft beer lovers. See- it doesn't matter where you live, which tax bracket you're in, or what your golf handicap is, we believe that nothing brings together family and friends better than quality beer. And coincidentally, that will be our specialty.
On Down The Road We Go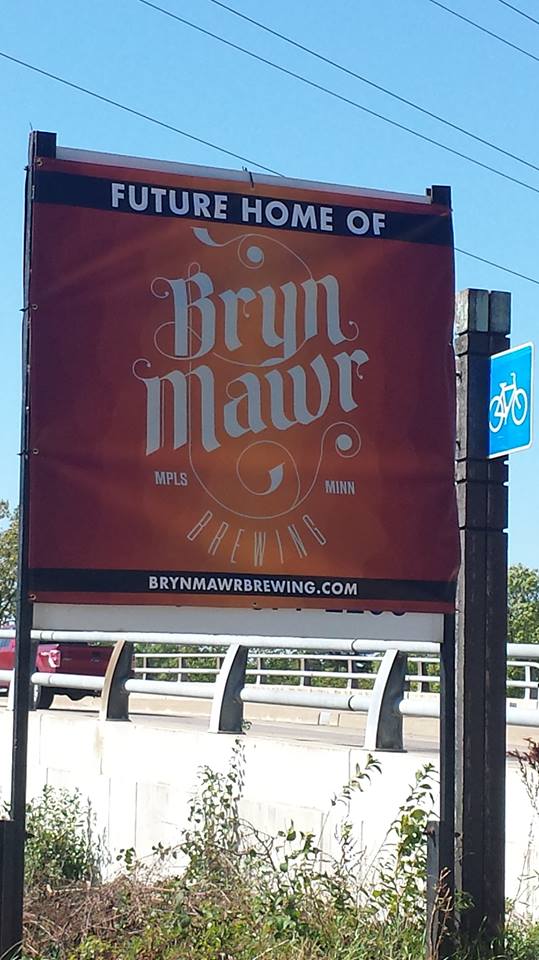 Dust will start flying around the brewery in the next couple weeks as the taproom and brewery begin to take shape. You can rest assured we'll keep you updated with photos and witty anecdotes until that first keg is tapped.
Passing the halfway mark towards our final investment goal is an amazing milestone to celebrate, but there is still work to be done. As construction begins on the taproom and brewery in the next couple weeks, we will continue seeking out new investments from craft beer lovers and signing up VIPers everyday. So keep wearing your BMB shirts and spreading the word because it's almost time to Utepils!
It is truly inspiring to see the progress that's been made since we first said, "Hey, why don't we start a brewery?" But the truth is, we would still be sitting in that bar thinking about chasing our dreams if it wasn't for you. Your passionate support and excitement continue to be the driving force behind Bryn Mawr Brewing. By sharing our Facebook posts and wearing your Utepils shirts, you've spread our vision around the world in ways we never could alone. And for this, we cannot thank you enough.
...now, let's grab a hammer and get to work!