Bryn Mawr Brewing recently had the honor of playing host to some seasoned veterans in brewery design and technology from the German company Esau & Heuber. This was the first time the E&H team had visited our location and these guys were in town to work. For an entire afternoon, the BMB team talked shop with the pros and soaked in as much inspiration as we could for the design of our brewhouse. Here's a brief recap of the day's excitement and a sneak peak at what it means for Bryn Mawr Brewing in the coming months:
Esau & Heuber in a Nutshell
Esau & Heuber is a renowned design and construction company that provides guidance and support for upstart breweries and other businesses in the food and beverage industry around the world. Based in Schrobenhausen, Germany, E&H specializes in implementing big brewery technology and design into craft breweries while embracing centuries of European brewing traditions (sound familiar?).
Even though Esau & Heuber has been in business for 40 years, they have only recently begun establishing themselves within the U.S. craft brewery scene. To date, the company has completed around a dozen American projects including Octopi Brewing near Madison, WI. Closer to home, E&H's technology division, NERB, has worked with August Schell in New Ulm, as well as Fulton and Summit here in the Twin Cities.
Haven't I Seen You Before?
This wasn't the first time Bryn Mawr Brewing and Esau & Heuber crossed paths. Earlier this year, BMB co-owners Dan and Deb Justesen and board member Mike Mizioro skipped the Atlantic to visit with various German brewery design companies vying for Bryn Mawr Brewing's business. While attending the Brau Brevaile (the world's largest brewing industry trade show) in Nuremburg, Germany, the couple met with E&H for the first time and became enamored with the team and culture.
E&H's reputation as a respected brewery design firm and their belief in honoring refined brewing traditions left little dead air between the two parties and a new friendship was born. And what's a trip to Bavaria without good beer? The group shared fine German brews throughout the meeting as Dan and Deb talked about their vision for building a new craft brewery in Minneapolis. The BMB team knew that these were the people they wanted to build out their dream and work with for decades to come. Now, 4,300 miles later, the friends met again to discuss just that.
Let's Get This Down On Paper
No ideas were held back when laying out plans for our brewhouse. We could bore you with every minute design detail that came up in the meeting or brag about all the great beer we drank, but instead we'll just share the most exciting features of our brewhouse design:
Large glass doors will uniquely and seamlessly connect the indoor brewhouse to the outdoor beer garden
The taproom and production area will have the look and feel of a European brewhouse and be unlike any other craft brewery in Minnesota
Original Bavarian murals will adorn the taproom's walls
A European designed walls will enclose the beer lab and brewing equipment
Perhaps the element we're most excited about is a historic copper top once used at a 170-year-old brewery in the heart of Bavaria. This jaw-droppingly historic piece of brewing equipment will serve as the bar area's focal point and a nod to brewing values. More on this later…
We're So Close I Can Taste It!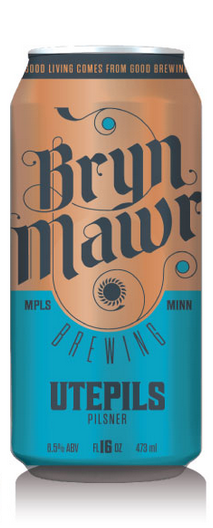 If you've been by BMB recently, you may have noticed a haze of dust flying up. No it's not Jim finally cleaning out the bathroom, but some minor demolition while we wait for the last of our investment quota to be filled and the real work to begin. Once they get the "go ahead", E&H estimates that it will take approximately 3 months to finish the interior build and turn our brewhouse vision into a reality. This partnership between BMB and E&H is really something special and we can't wait to start building the next Minneapolis craft brewery together!
We're closing in on our final investment goal and once that happens, things are really going to move fast! We wish we could set up an exact date and time, but let's plan on having a beer under that gorgeous copper top about mid-winter… sound good?