Sean Gray created some amazing artwork for our beer! He captured our motto that good brewing starts with honoring the traditions of brewers who have gone before us. Our beer is brewed using the highest quality water from the historic Glenwood Inglewood wells to produce beer that is classic yet uniquely distinct. Using tried and true brewing practices, we seek to create a new tradition in the Twin Cities that brings friends and families together to share time and beer with one another.
[one_half_first]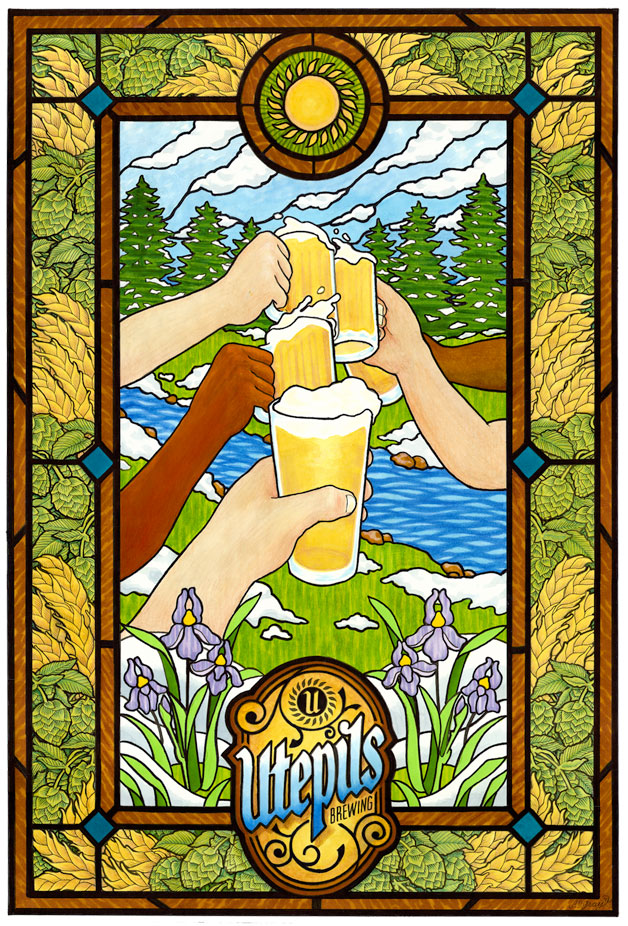 [/one_half_first]
[one_half_last]

PILS
CZECH STYLE PILSNER
The Beer
Utepils is a Norwegian word that describes the anticipation for the first beer enjoyed in the sunshine with friends after a long, cold winter. We know a thing or two about Utepils in Minnesota, and we can't think of a better way to celebrate sunshine than with our flagship beer, Utepils Pils. It's brewed with Czech-grown barley and hops; fermented with a Czech lager yeast strain.
The Picture
Sean captured an Utepils moment with five friends raising a glass of delicious pilsner. The stained glass frame features a mix of hops and barley, the core ingredients of beer. The rushing creek and green grass are a nod to our biergarten, and the Siberian iris is always one of the first flowers to bloom in spring. Sunshine. Friends. Beer. Is there anything better?
[/one_half_last]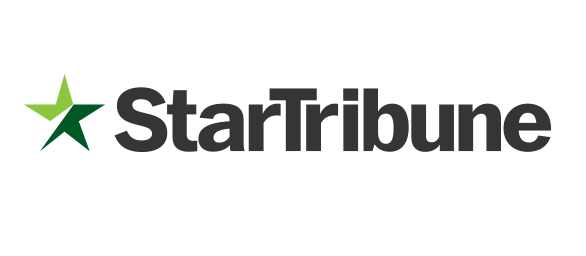 Following the announcement of our re-branding to Utepils Brewing on November 20th, the Star Tribune ran a great article explaining the reasoning behind the change and the steps going forward for our craft brewery.
TheLineMedia.com just named Bryn Mawr Brewing Co. to its list of the most bike friendly breweries in the Twin Cities! Our Minneapolis location features access to three fantastic biking trails that branch out to all parts of the west metro.
Click here to see the entire list and read more!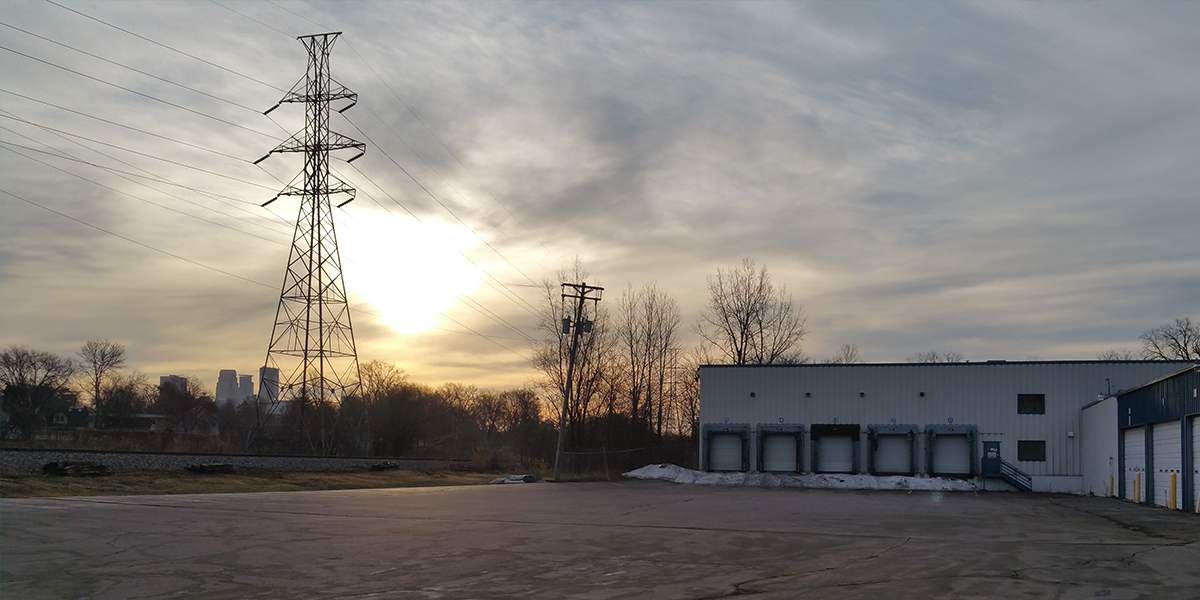 Ask an everyday beer drinker where their beverage of choice comes from and they'll likely respond with one of these smart responses: "…the liquor store", "…the bar", or "…my fridge". That's cute. Now, pose that same question to a Brewmaster and prepare yourself for a windfall of information on precisely where they brew, how long they've brewed there, and why they started brewing there in the first place.
(more…)
Minneapolis Eater has placed Bryn Mawr Brewing Co. on its list of The Nine Most Anticipated New Twin Cities Craft Breweries and Taprooms. We're so excited about this recognition and can't wait to live up to the hype!

Minneapolis St. Paul Business Journal sits down with Co-Owner Dan Justesen to talk about plans for his new brewery and its role in the development of the @Glenwood location.
"We want to be within the 10 largest in the state. Our goal is to go big or go home..."